Dear Readers,
I have been, once again, remiss in my musings here and it's still for the best reason ever: December 2015 saw me publish my 20th article for Huffington Post. BOOM. I absolutely love writing for them and have really had a chance to cover some interesting stories and do my particular brand of pop culture anthropological analysis on some of my favorite television shows as well. In fact, I wrote so many pieces for HuffPost this year my catalog on their site is now truncated to the most recent. SNAP. You can find a complete list of my HuffPost articles here.
By November 2015 I finally released my second novel Crime Rave, an unofficial sequel to my first book American Monsters. BADA BOOM.
Crime Rave reviews run the gamut from, "A wildly entertaining fantasy take on LA film noir," to "A powerful allegory of PTSD and trauma featuring feminist zombies," to "An amazing work of fiction you can't possibly pin down to one genre." Readers have also said: "This book to me was American Gods meets Dexter," and: "This book takes genres, gives them a good shake and sculpts them into something new. Jaded detectives, hybrid human/aliens, vampires, a corrupt mayor, and a DJ of Death are just a few of the performers in this swirling carnivale." Also, "In this dark, gritty follow-up novel to American Monsters, cutting-edge visionary Sezín Koehler brings readers back into an iconoclastic world of murder, mayhem, and revenge, where being a victim is merely a prelude to being an avenger."
Here's the quick plot crunch:
Women, survivors, warriors­—a hardcore ensemble survive the worst act of terrorism to occur on American soil when 35,000 ravers are murdered in cold blood. The survivors work with LAPD detectives Atticus Red Feather and Synthia Günn to piece together this monstrous act. The science experiments of an elite lab team want out, and the smog goddess Kaleanathi wants more souls to devour. What will happen if the survivors fail? The world is full of monsters, but the worst are yet to come. In the follow-up to American Monsters, Sezin Koehler has surfed a genre shift in Crime Rave from postmodern feminist horror to a crime and urban fantasy crossover, with an all-monsters-in approach to satiate even the most hardened horror fan. Picking up where American Monsters left off—but written with first readers in mind—Koehler weaves us into an alternate universe where goddesses reign, trauma manifests superpowers, and Marilyn Monroe lives, in this unique tale of destruction, survival, and redemption for some.
Crime Rave is available online from anywhere you buy books. Or you can buy the Kindle-compatible version on a pay-what-you-want basis on the Crime Rave website, where you can also get your very own signed paperback copy.
A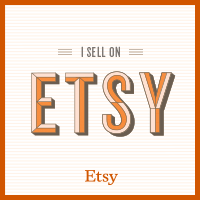 nd in the spirit of out with the old, I've gone slasher movie on my Etsy store Zuzu In Wonderland and all my weird little Alice in Wonderland and Frida Kahlo-inspired multi-media pieces are all priced between $15-25. If you've coveted one of my strange little art creatures, this year is the year to go for it. I'll be adding loads of new pieces in the following weeks and I'm feeling excited to get them moving out of my house so I can start on some new art projects that have been clanging about my head for a while now.
Last year marked the 15-year memorial of my dear friend Wendy Soltero's death, and in her honor — because it was her favorite look on me — I buzzed off all my waist-long locks. It was pretty epic and awesome and amazing to look in the mirror and see the face of that badass chick Wendy knew staring back at me. Love you, Wendybird. Missing you always and forever.
I have so many exciting things in the works for 2016: Fascinating book and graphic novel reviews, interviews with a real-life Scream Queen and the world's only gynecologist to the astronauts, and other badass women with remarkable stories who have come into my life these past few months.
I'm also working on the first draft of my third novel, a zombie faerie tale set in my old stomping ground of Prague. I love the shift from all the crime novels and thrillers I devoured for Crime Rave, and am now immersing myself in the dark fantasy and urban fantasy of authors like Holly Black, Neil Gaiman, Clive Barker, Lainie Taylor, Ransom Riggs, and so many more. My dreams are stupendous these days, to put it lightly.
I'm mostly active on Facebook these days, but you can still find me pot-stirring over on Twitter as well from time to time. Instagram and Goodreads are also two of my favorite online haunts these days.
I hope that 2016 is a great year for you, and cheers to making it as badass as humanly possible.
Love and pixie dust,
Sezín